Who is Back Roads Bill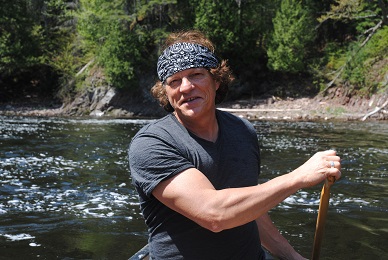 Back Roads Bill has a passion for Northern Ontario and the great outdoors.
Bill Steer is the founder of the Canadian Ecology Centre and remains as the General Manager/Head Master of one of Canada's leading environmental education centres –  www.canadianecology.ca .  It is based on the CEC's M.A.D.E. principle – Make A Difference Environmentally.  He also developed the national geomatics certification program; www.greencheckgps.ca.
At Nipissing University, in North Bay, Ontario, he teaches geography and outdoor experiential education courses along with the environmental science AQ courses for the Faculty of Education.  At Canadore College he teaches geomatics to environmental technicians and to post graduate students.
He is Back Roads Bill on the CBC.  His most recent book can be seen at www.steertonorthernontario.ca .  He holds degrees and diplomas from Laurentian University, Nipissing University, McMaster University and Durham College.
Contacts  wilstonsteer@gmail.com; 705-840-0848 or  1-705-744-1715 (ext. 570)